About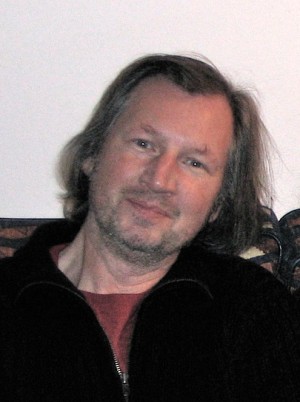 Born in Czechoslovakia, Elia Cmiral is the son of an actress and a theater director, and grandson of one of Antonin Dvorak's pupils. Cmiral attended the Prague Music Conservatory, where he studied composition and double bass. Elia's first scoring opportunity came with his father's production of CYRANO DE BERGERAC. From this experience he discovered his passion for writing for the stage.
By the early 80's, Cmiral had moved to Sweden. Throughout his time there, he wrote scores for several European films, TV, and three ballets. In 1989, he moved to the United States to attend USC's Scoring for Motion Pictures and Television program. Soon after graduating from USC, Cmiral scored his first American feature, APARTMENT ZERO, starring Colin Firth.
Over the next decade, Elia continued building a reputation for himself in Sweden and in America. His musical style combines contemporary electronics with modern orchestra, joining cutting edge technology and production with evocative and haunting melodic themes. Elia scored the first season of Don Johnson's TV series NASH BRIDGES In 1998, Elia scored his first studio feature, John Frankenheimer's suspense thriller RONIN, which earned him the Movieline Young Hollywood Award for Best Soundtrack of 1998.
To date, Elia has written nearly forty scores for independent films, TV and major studios including STIGMATA, WRONG TURN, JOURNEY TO THE END OF THE NIGHT and the PULSE trilogy. Cmiral's scores for THE DEATHS OF IAN STONE, produced by Stan Winston and Brian Gilbert, and TOOTH AND NAIL, were featured in the 2008 After Dark Horrorfest. His score for SPLINTER, a cutting-edge horror film directed by Toby Wilkins, received the Best Score award at the Screamfest '08 film festival in Los Angeles.
Elia continued with scores for the thrillers FORGET ME NOT and THE KILLING JAR. He then worked with Czech director Juraj Herz on a score for the German-produced film HABERMANN, a WWII drama based on a true story, which won the top prize at the 7th "Jewish Eye" Film Festival in Ashkelon, Israel. Other projects included LOST BOYS 3, and a rock score for SPEC OPS: THE LINE, a video game by German-based developer Yeager and 2K. Elia also composed part of a movement in a collaboration between several Hollywood composers, "A Symphony of Hope," which is on sale to benefit victims of the Haiti earthquake disaster. Writing an epic orchestral score for ATLAS SHRUGGED: PART 1, based on Ayn Rand's novel, soon followed music for writer/director Peter Iliff's RITES OF PASSAGE and PIRANHA 3DD produced by Weinstein Company and Dimension are among some of the projects that Elia has tackled.

Elia reteams with Mark Young on WICKED BLOOD, a score with flavors of the South. He also wrote a chamber score for Rustam Branaman's ANY DAY. Most recently, Elia was invited to write the score for the last part of the trilogy ATLAS SHRUGGED.
Elia resides in Sherman Oaks, California with his wife and their two sons.
Download a high-resolution photograph of Elia here
.